Bilberry are in the business of money. They provide a range of accounting, tax and business advisory solutions. They also help connect investors with companies that are looking to grow. When we were approached by Bilberry, they were at a point where they needed to evolve their brand and online presence into something that felt more established. We started with a new logo and moved straight on to the delivery of new marketing materials.
Creating the brand.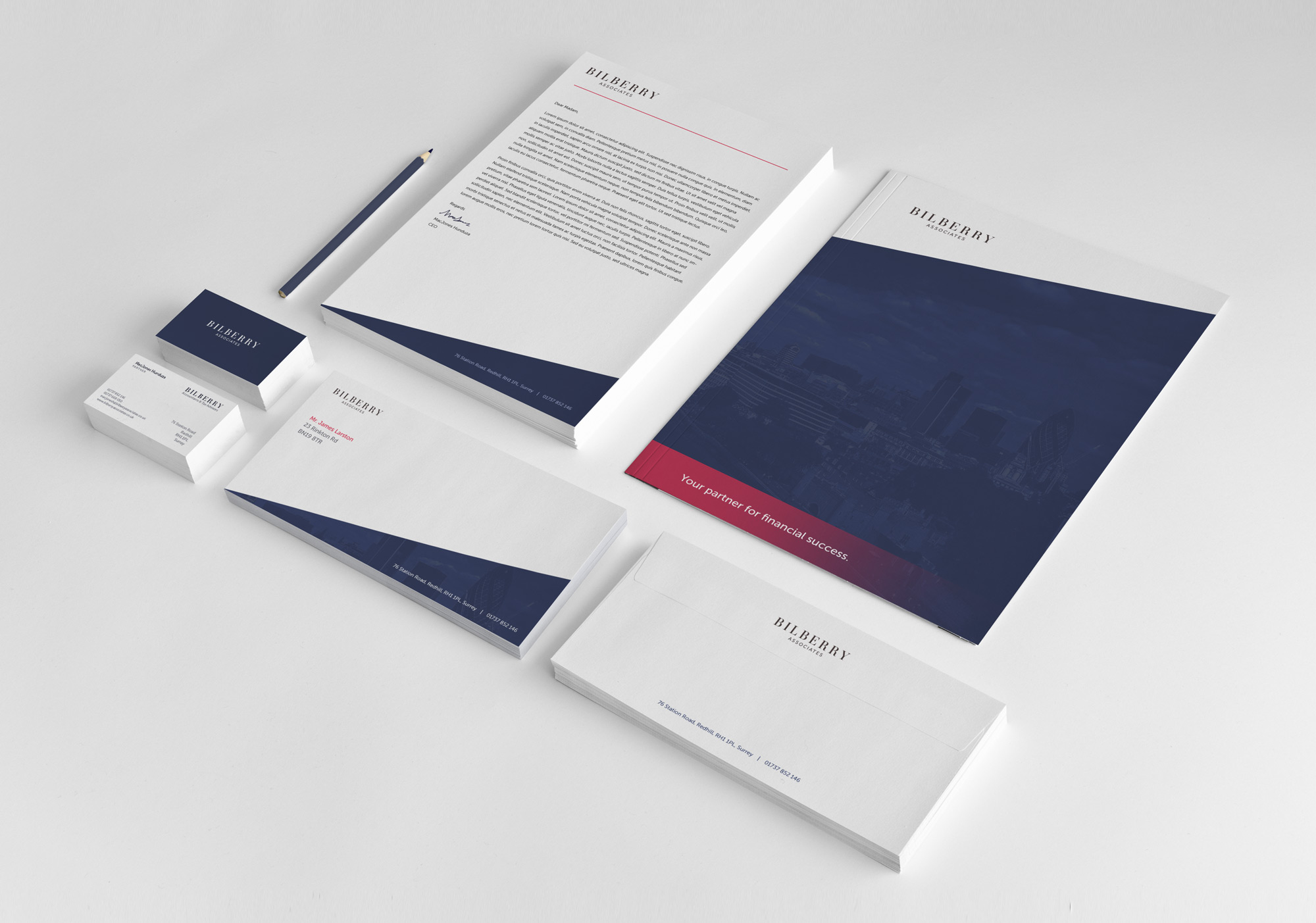 The branding efforts were mainly focused on finding the right look and feel for the business. They weren't interested in looking traditional, clinical or overly corporate, but they also weren't keen on anything silly. It had to be modern and professional, so we stuck to a colour palette that featured bolder and brighter colours, making use of photography to help reinforce both their credibility and commitment to providing a high level of service.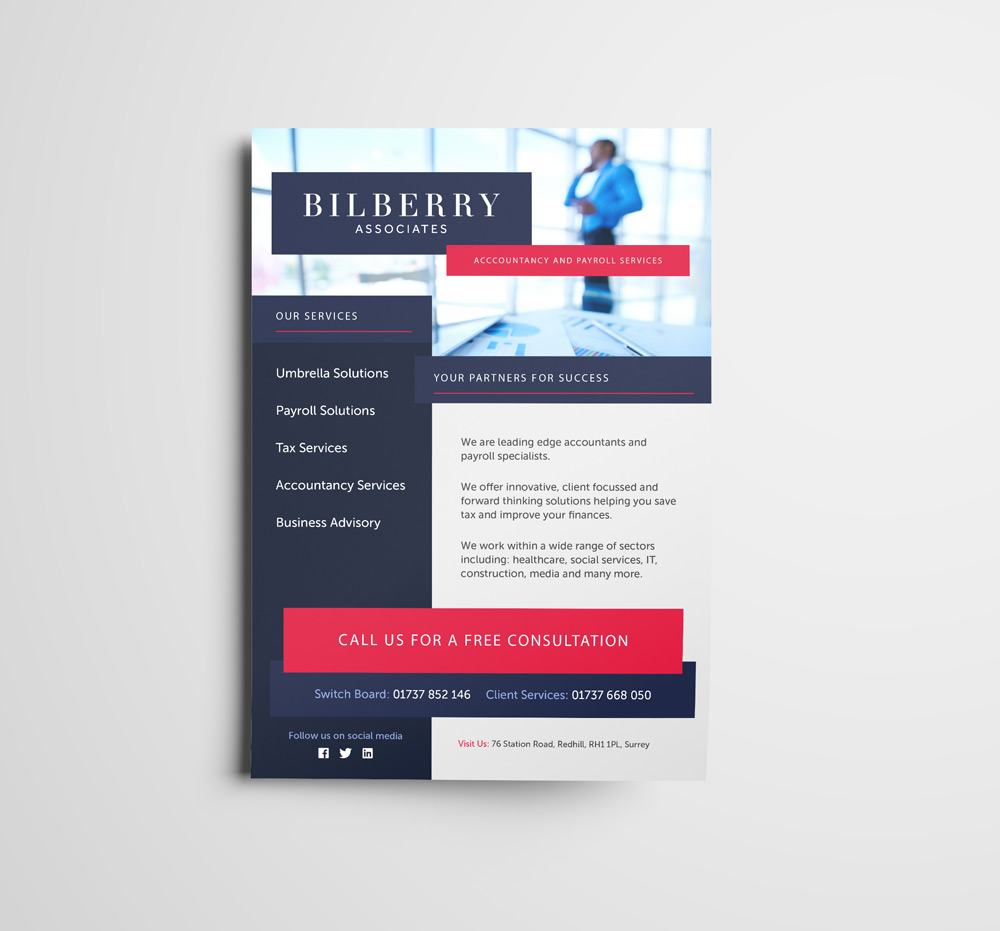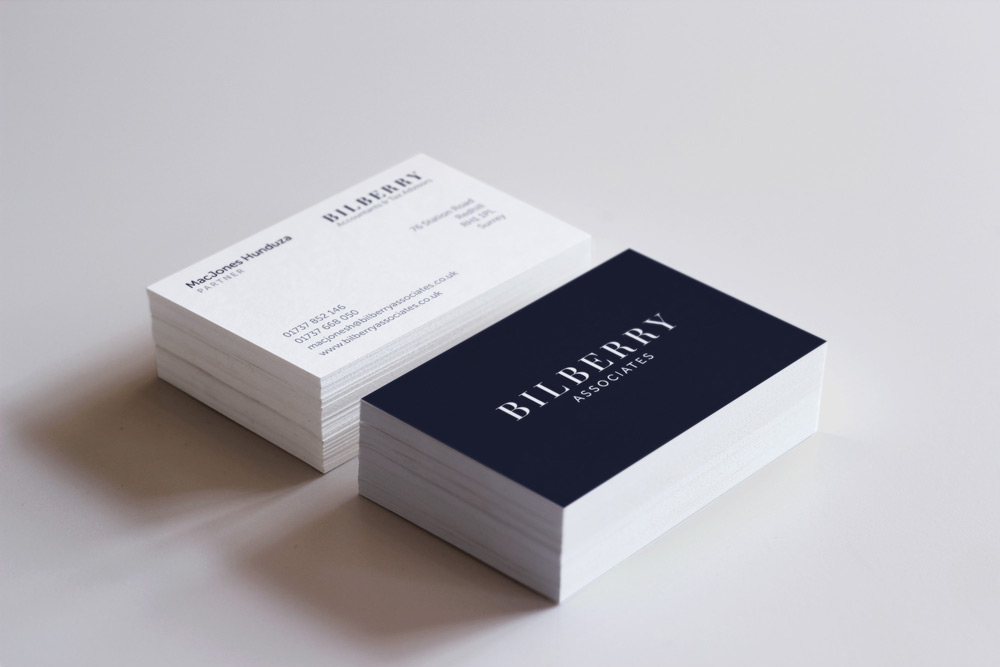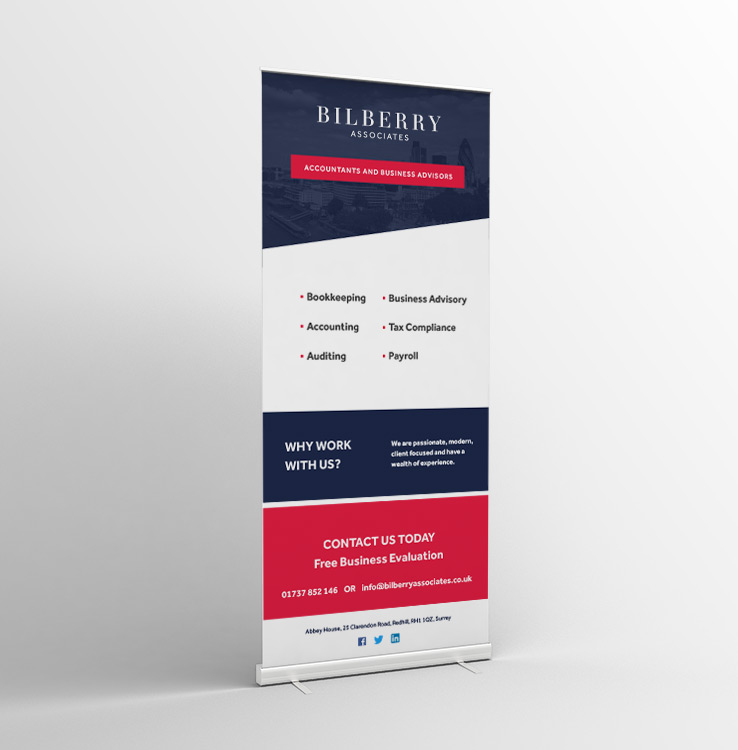 Ongoing branding and digital partnership.
We have found Bilberry to be a great client and we have created a successful and ongoing partnership to help them develop and grow their business and online presence. Our next goal is to launch a new website and continue our branding efforts.