Branding and e-commerce web design.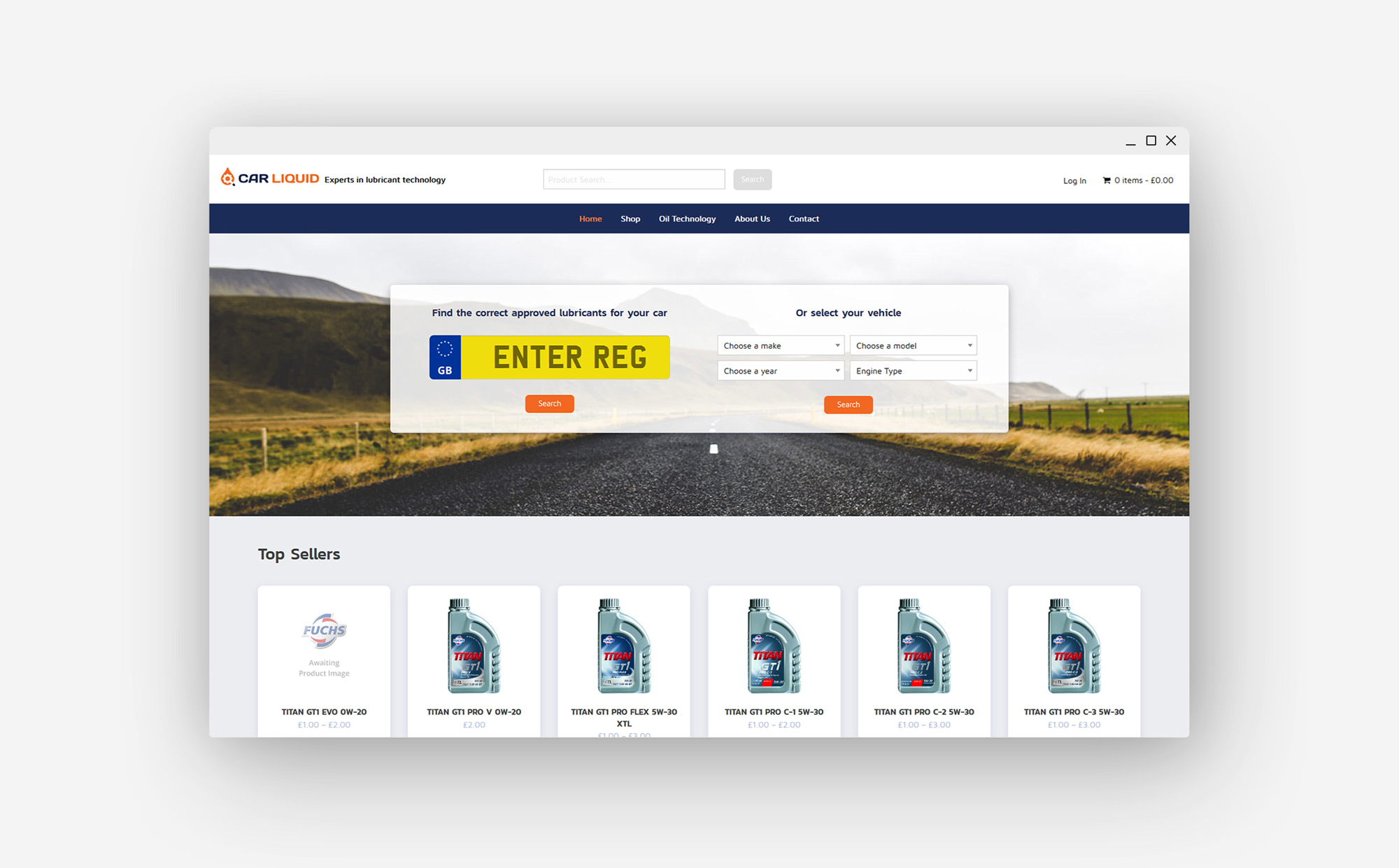 The goal of this project was to create a new brand and online presence that appealed to consumers. We spent time defining the audience and understanding what they would look for in a brand. We were working with a short time-frame and had to get everything ready fairly quickly. One of the bigger requirements included a product search form that returned the right engine oils for customers vehicles based on their registration or make and model information.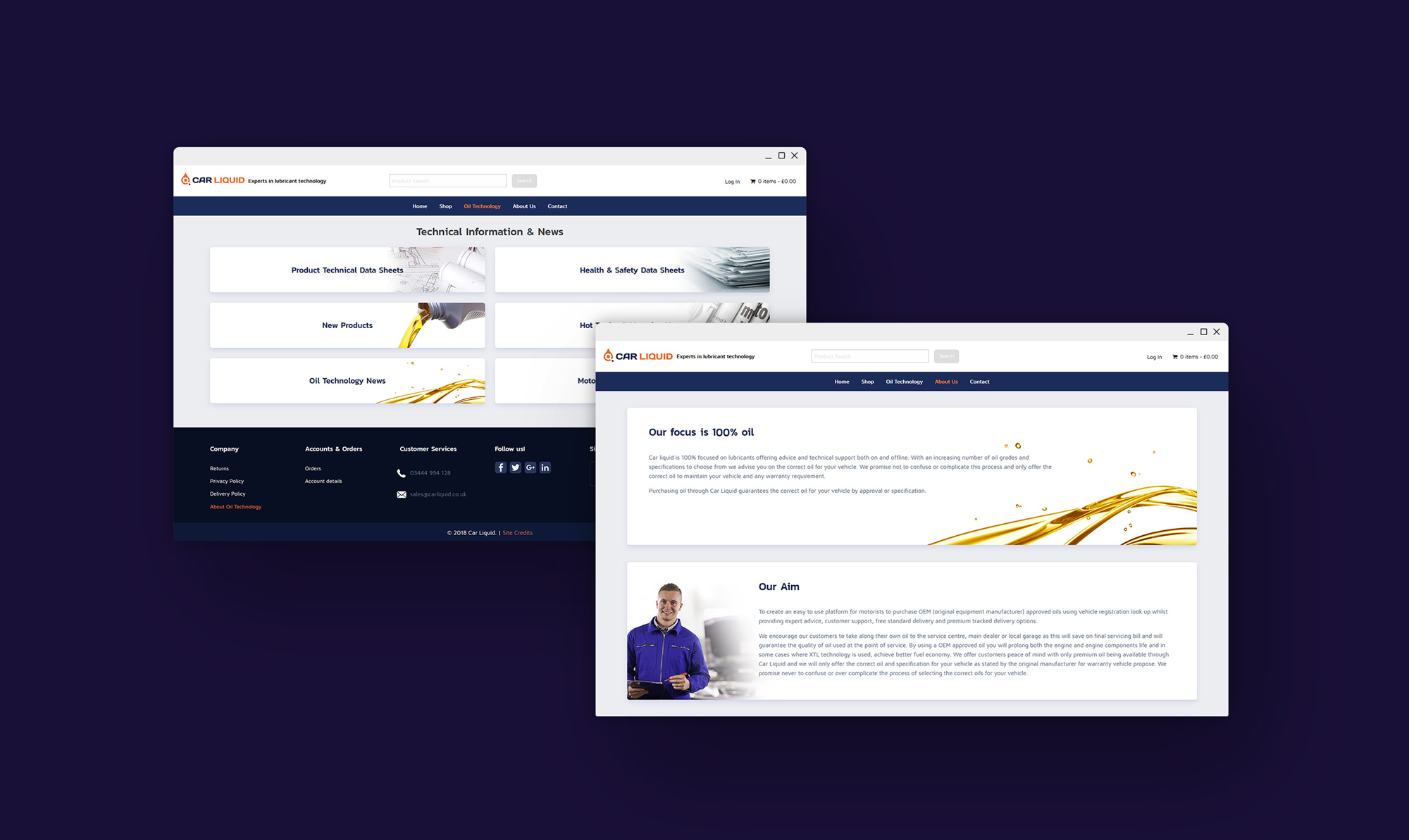 Product matching system.
We planned and built an easy to use system that allows people to find and purchase exactly the right type and quantity of oil they need for their vehicles. Users can simply put in their registration number and they will be presented with the oil they need. No confusion, full transparency. We also implemented a live chat system to act as a simple way for people to get free professional advice.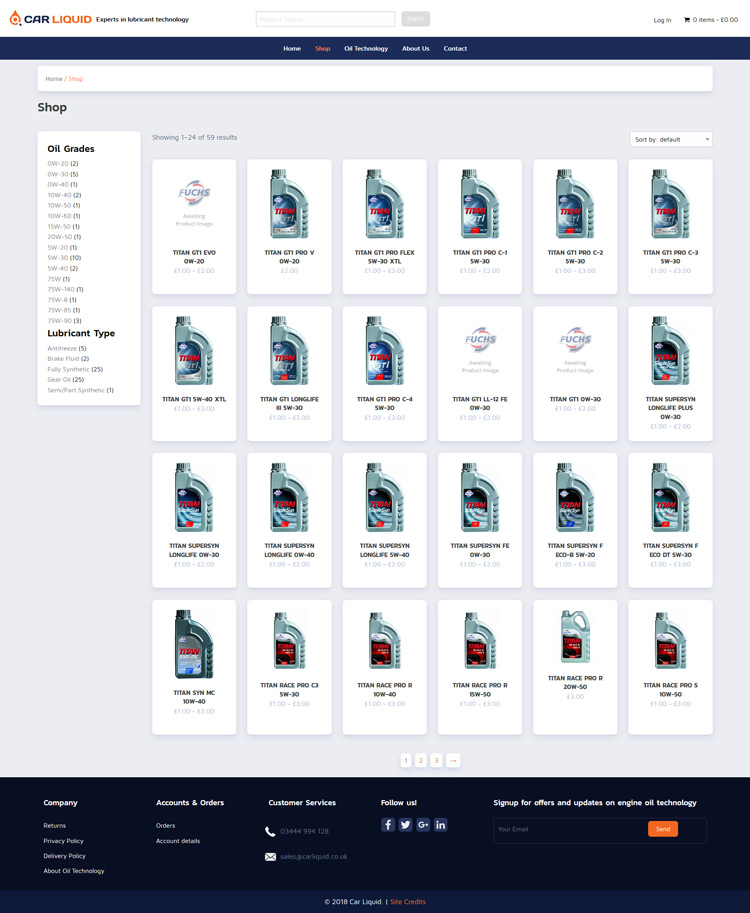 Modern and fun design
Engine oil isn't the most exciting of products, so we had to deliver an e-commerce website that felt energetic and fun, whilst being easy to navigate.
Live Chat
In order to engage with customers, an effective and advanced live chat system was implemented.
A few words from Kevin, the founder of Car Liquid.
Square One Digital were easy to work with and delivered on time. Sean and his team were full of ideas and were keen to help ensure that our plans went ahead smoothly. When the time comes we know we'll be able to rely on them again.