Dos Sombreros is a fun, exciting and modern Mexican restaurant that focuses on providing an easy going and consistently good experience to customers. They needed a new website that captured the excitement and flair of the Mexican culture. They didn't have any internal IT people so the website and menus had to be easy to maintain and they wanted people to be able to find them through search engines. This was a fun project that we really enjoyed. The Mexican style was new to us but we did our research and were more than happy with the end result.
Modernising the brand.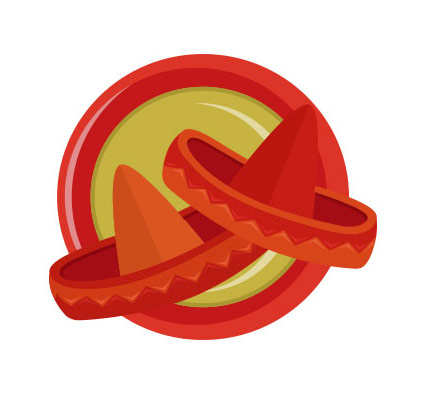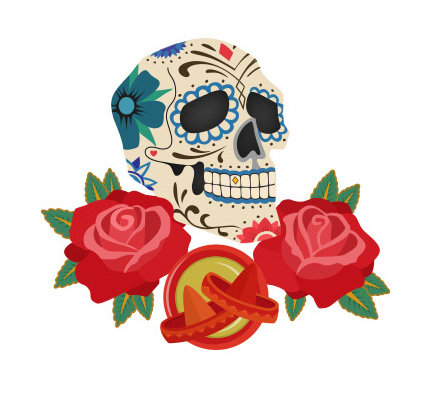 We were asked to help update the look and feel of the Dos Sombreros brand. They already had a logo but it looked tired and in need of some proessional TLC. The concept behind their logo was great, it just needed a bit of a lift and for a consistent style to be applied throughout all marketing materials.
Building the website.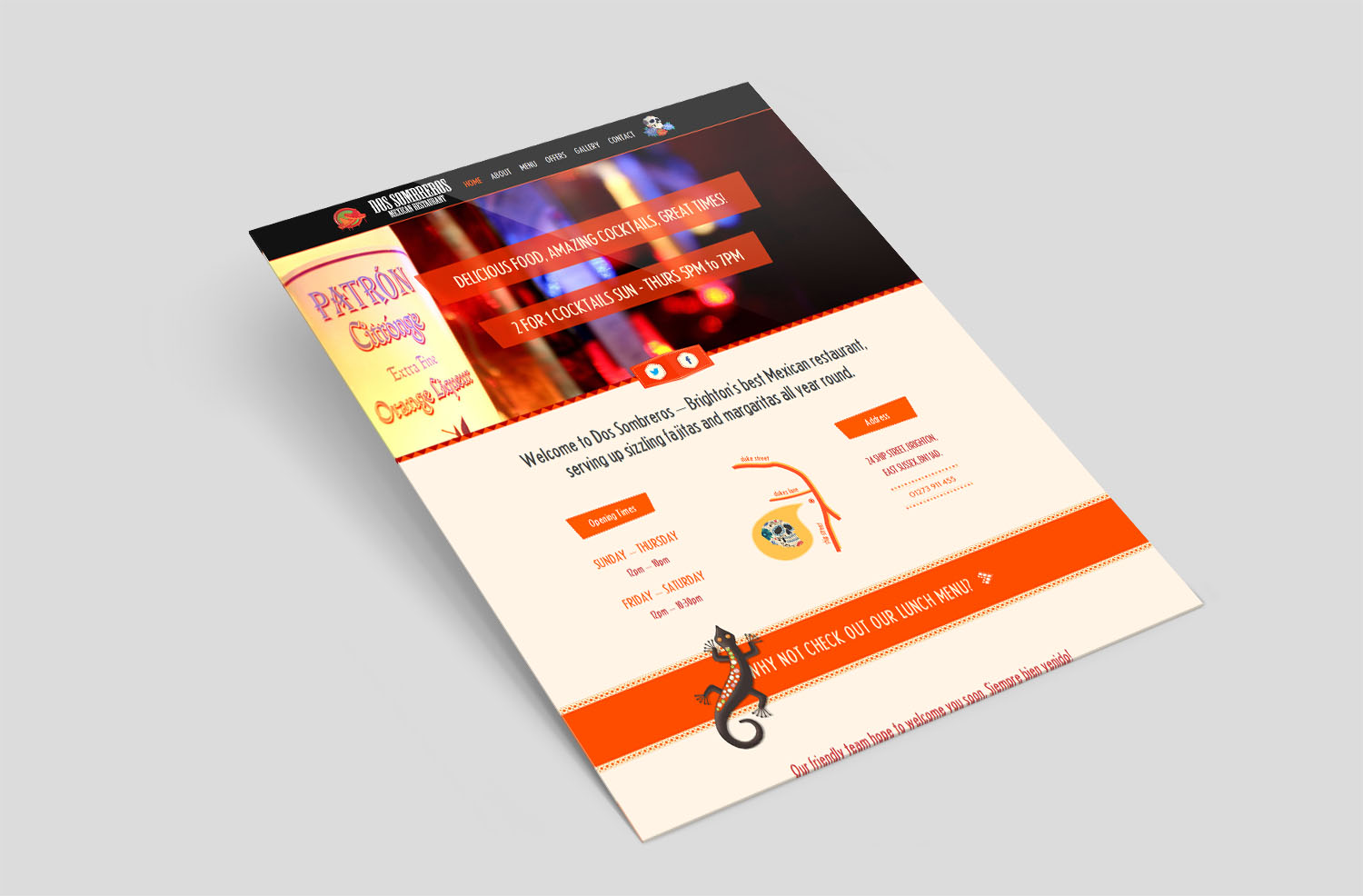 Reastaurant specific site requirements.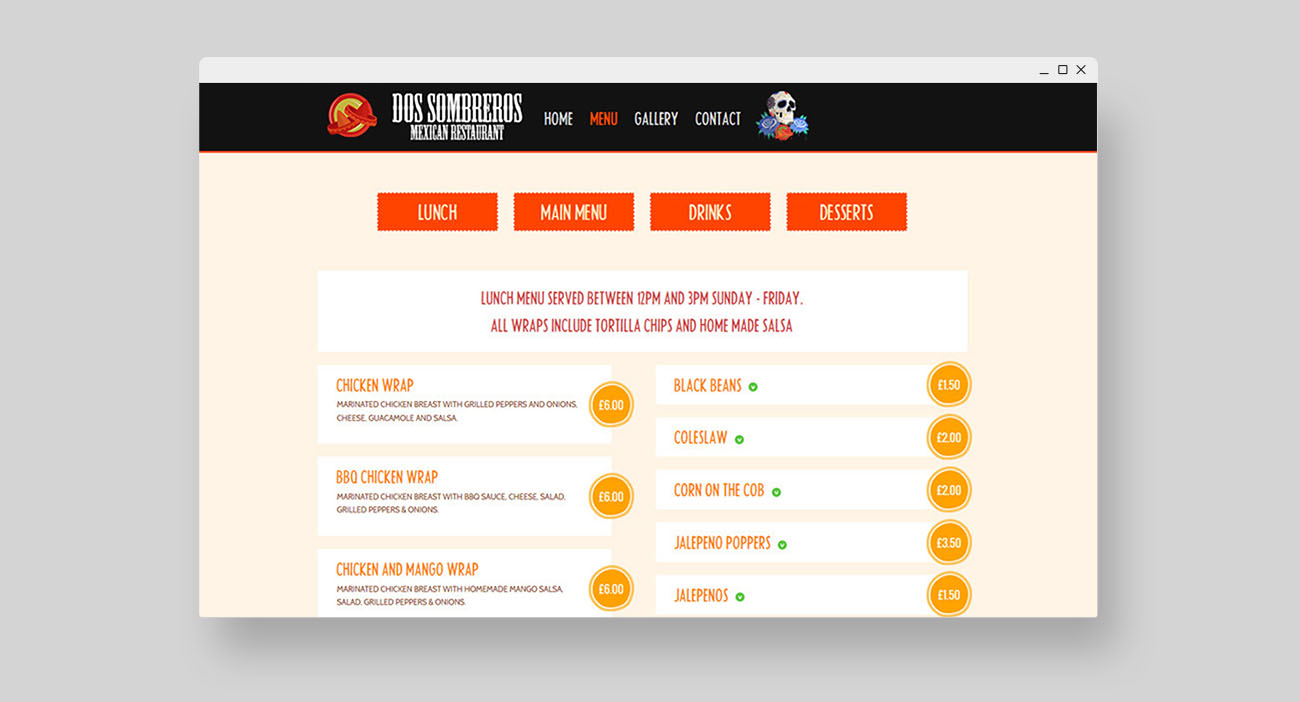 The website features a custom built menu manager that allows even the least technical of people to make quick changes to any of the menus. Building the menus directly into the website, instead of forcing people to download PDF's, (seriously, restaurant owners, stop it), had a big impact on SEO as the search engines could now read all of that great information. PDFs and other documents are invisible to search engines, unfortunately. Site visitors benefitted too. We helped mobile users as they no longer needed to download a huge PDF file on a potentially slow connection and all users could now quickly skim through every menu, quickly.
Improving site visibility online.
At the height of our efforts, we managed to get Dos Sombreros ranked third for "Mexican Restaurants Brighton" and number 1 in Google's local map results and a six other relevant phrases that ranked in the top 10. As you can imagine, our client was happy. We optimised every page of the website, all of the content, built up their backlink profile and implemented a new social media strategy that helped them rise to the top.
Ongoing partnership & digital marketing.