Planning and prioritisation of features.
The Ethada project had begun before we were involved. Unfortunately our new client had a less than desirable experience with a web development agency based in India and had to walk away and start again. We were keen to help and got to work planning the new website. A lot of functionality had been promised and we had to work closely with our client to determine the true value of all proposed functionality and decide what had to be stripped out. The last thing we wanted to do was over promising and under delivering.
Building a branded website.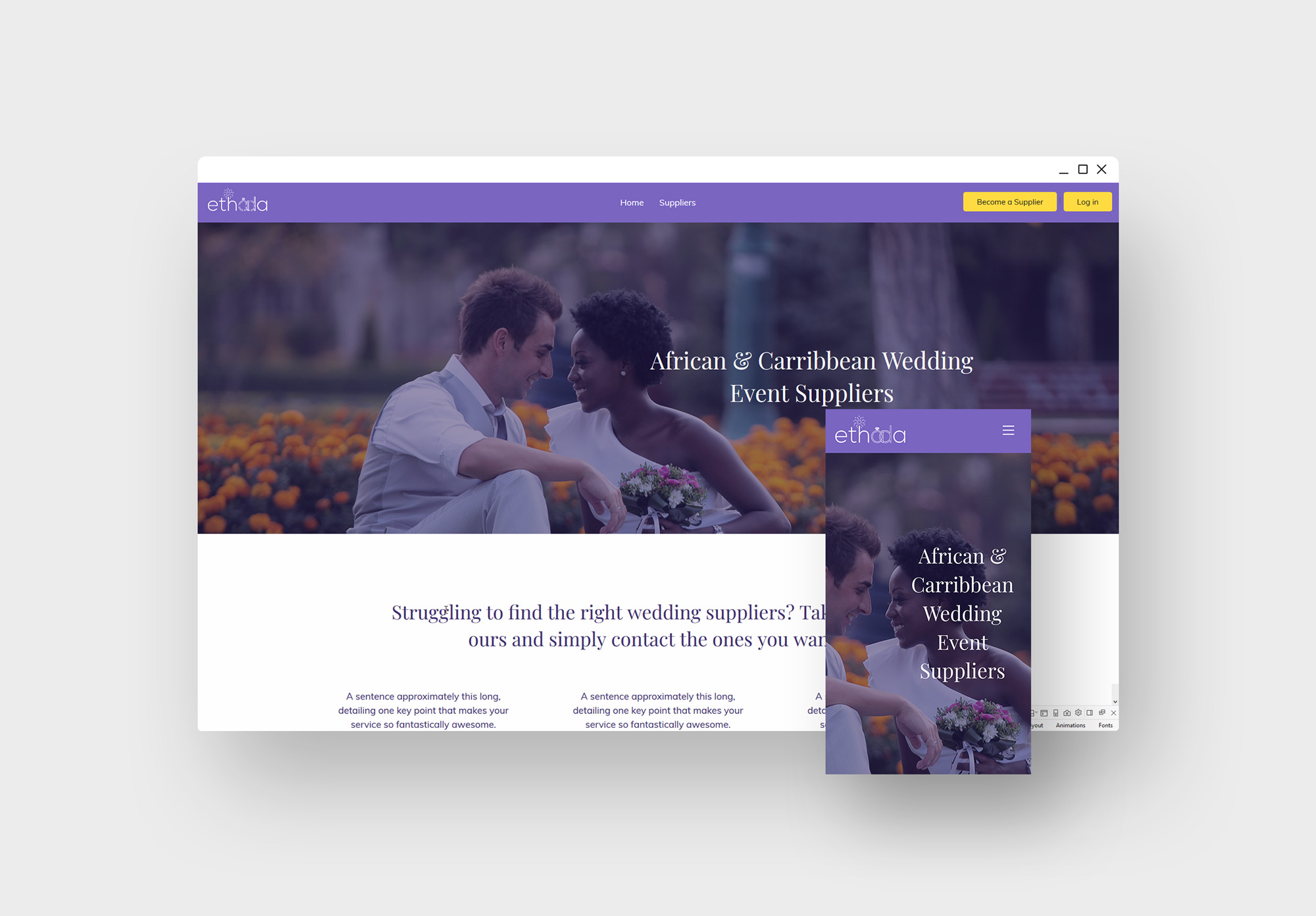 Whilst we didn't work on branding specifically, Ethada didn't have a professionally considered brand in place before we began working with them. Despite this, we worked hard to ensure that what we did do was designed well. Like a previous project (Lisalio we worked on, we had to take inspiration from two completely different cultures and create something that looked professional.
Payment and technical features.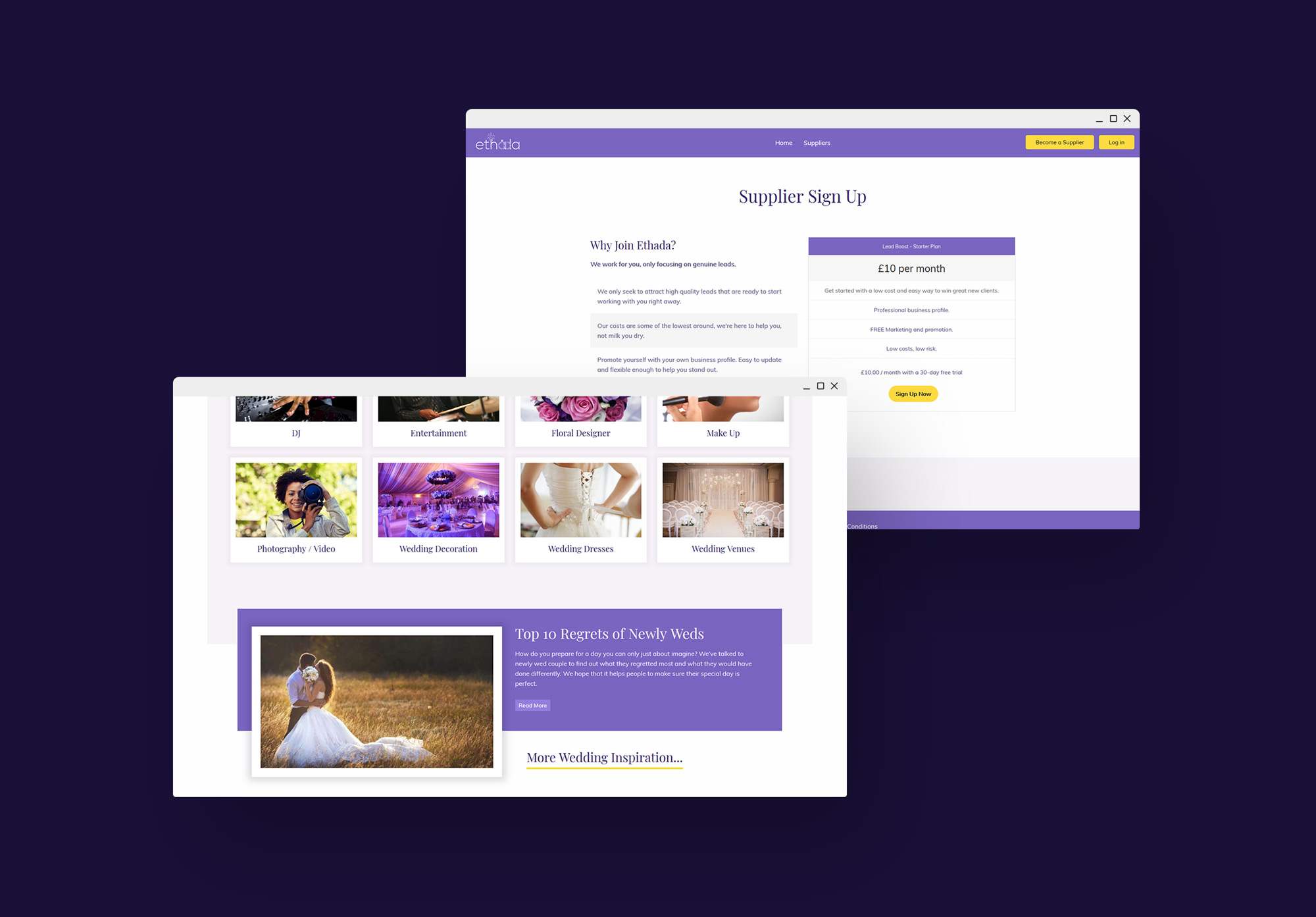 Suppliers join the site to promote their business and gain leads. First, they need to join and commit to a payment plan. We built a system that allows for suppliers to easily sign up and choose their plan. Payments are taken automatically every month, so Bronwyn, the owner, doesn't have to spend all of her time chasing payments.
Before the suppliers can start winning new clients, they need to create their business profile. We built a system that allows suppliers to do this, entirely on their own, without any need for guides or training as the system is simple and easy to use. Once their profile is complete, it is flagged for review, once it has been accepted by Bronwyn or an administrator, the profile is made public. Any further changes made will also be flagged for review, it's a flexible and considered system.
Our partnership goals.
We will be on hand to support Ethada with digital marketing, branding and additional web design and development as they need it, as well as guidance in scaling the business up. As the company grows we'll adjust our level of service to ensure that value, costs and results are consistently inline with each other.