Creating the brand.
First Money had to be seen as a modern and forward thinking organisation. The logo itself was fine, but there was no emphasis on having a strong brand. The marketing materials they had lacked the professional touch and so we worked closely with them to update and refresh it all.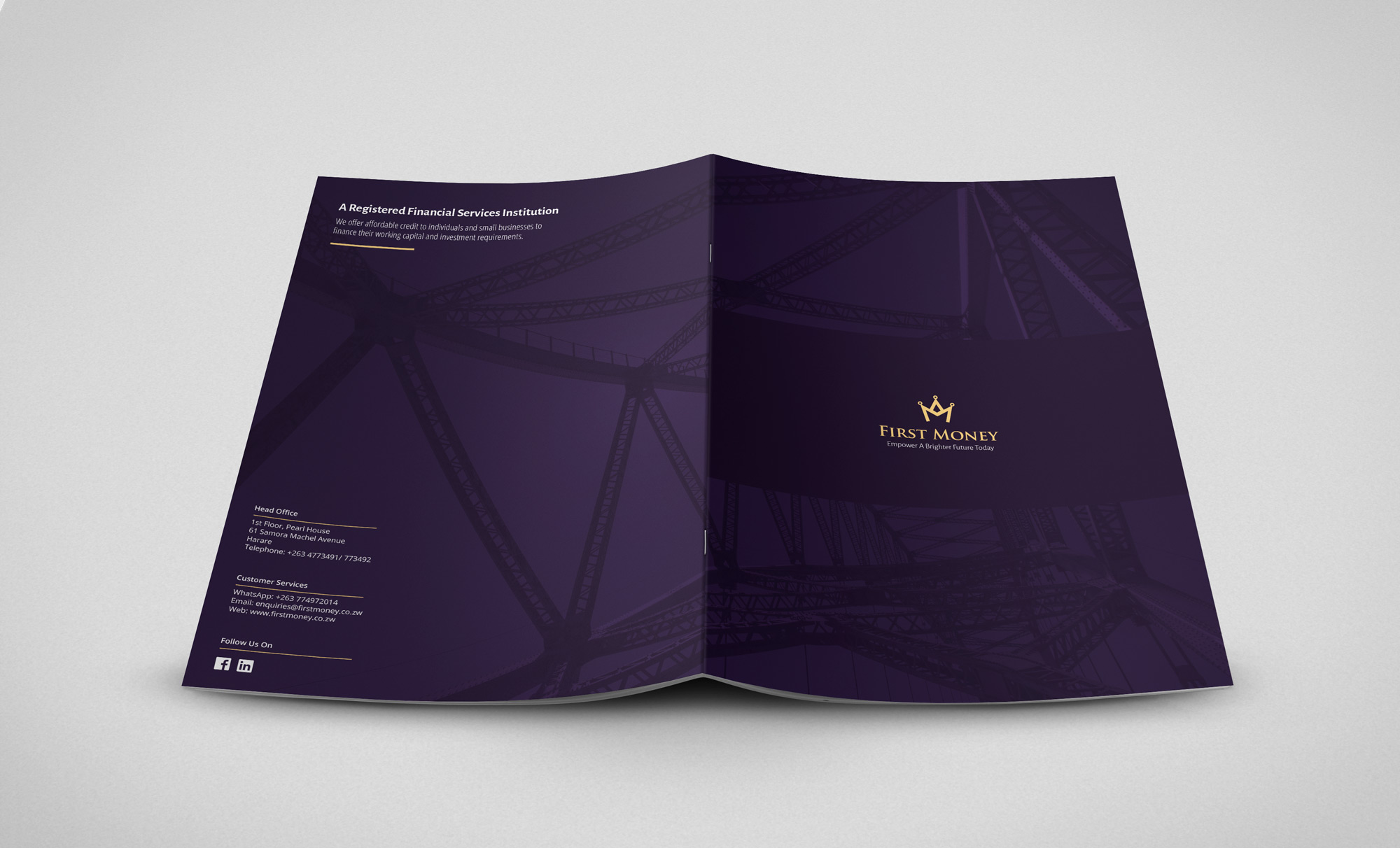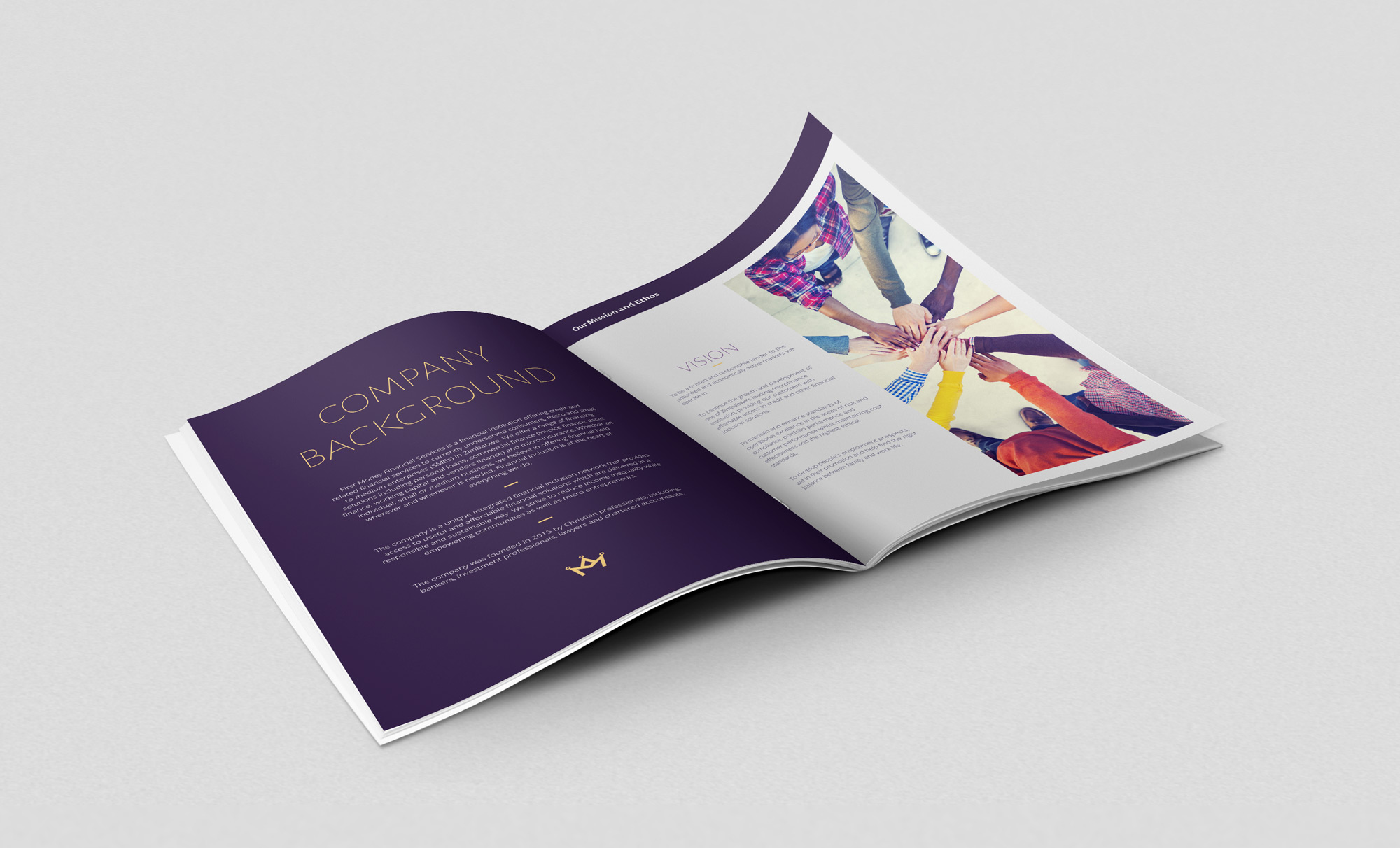 Although the brand needed ot be corporate, it had to appeal to regular African people, so we were careful not to go so far as to alienate their audience.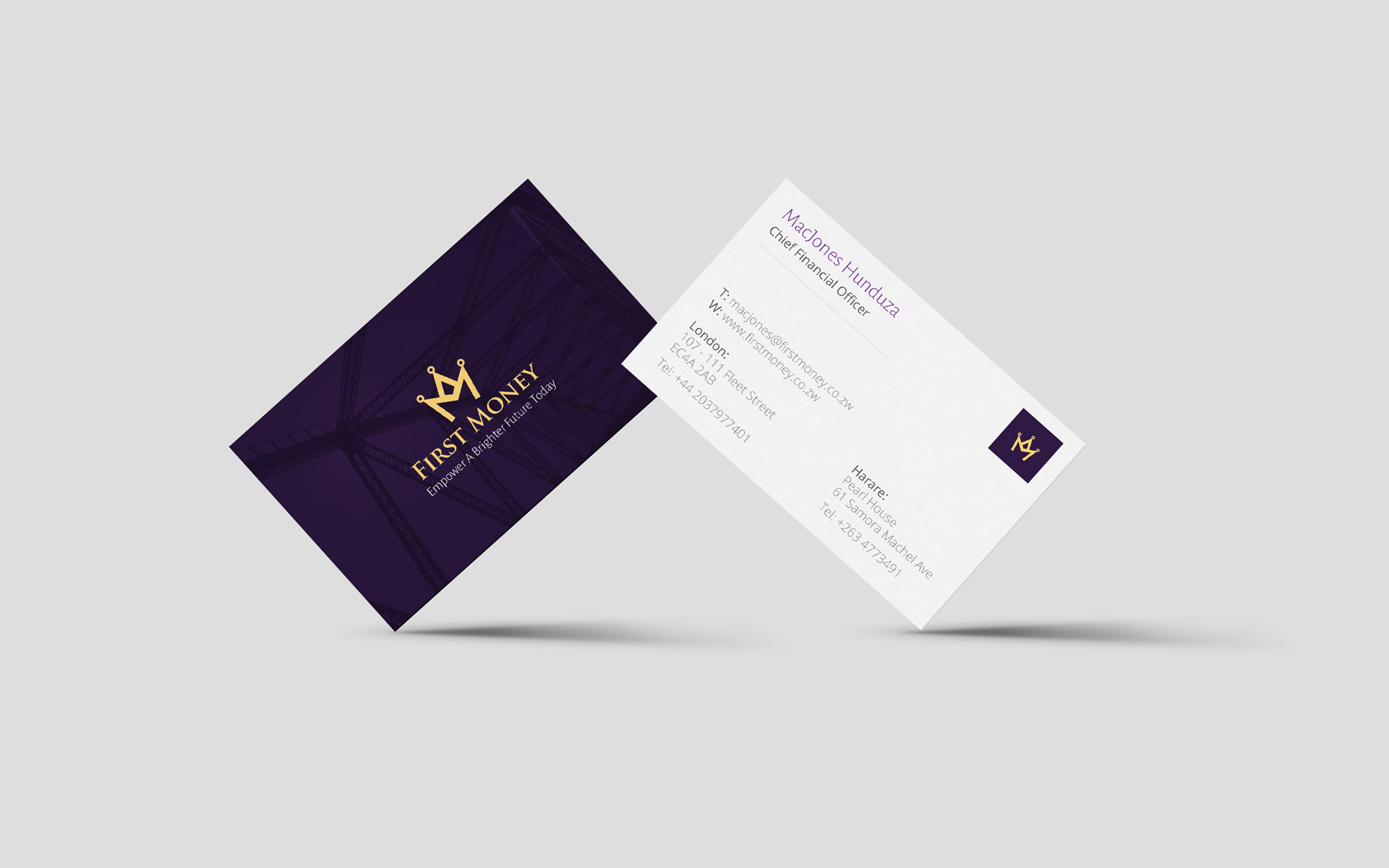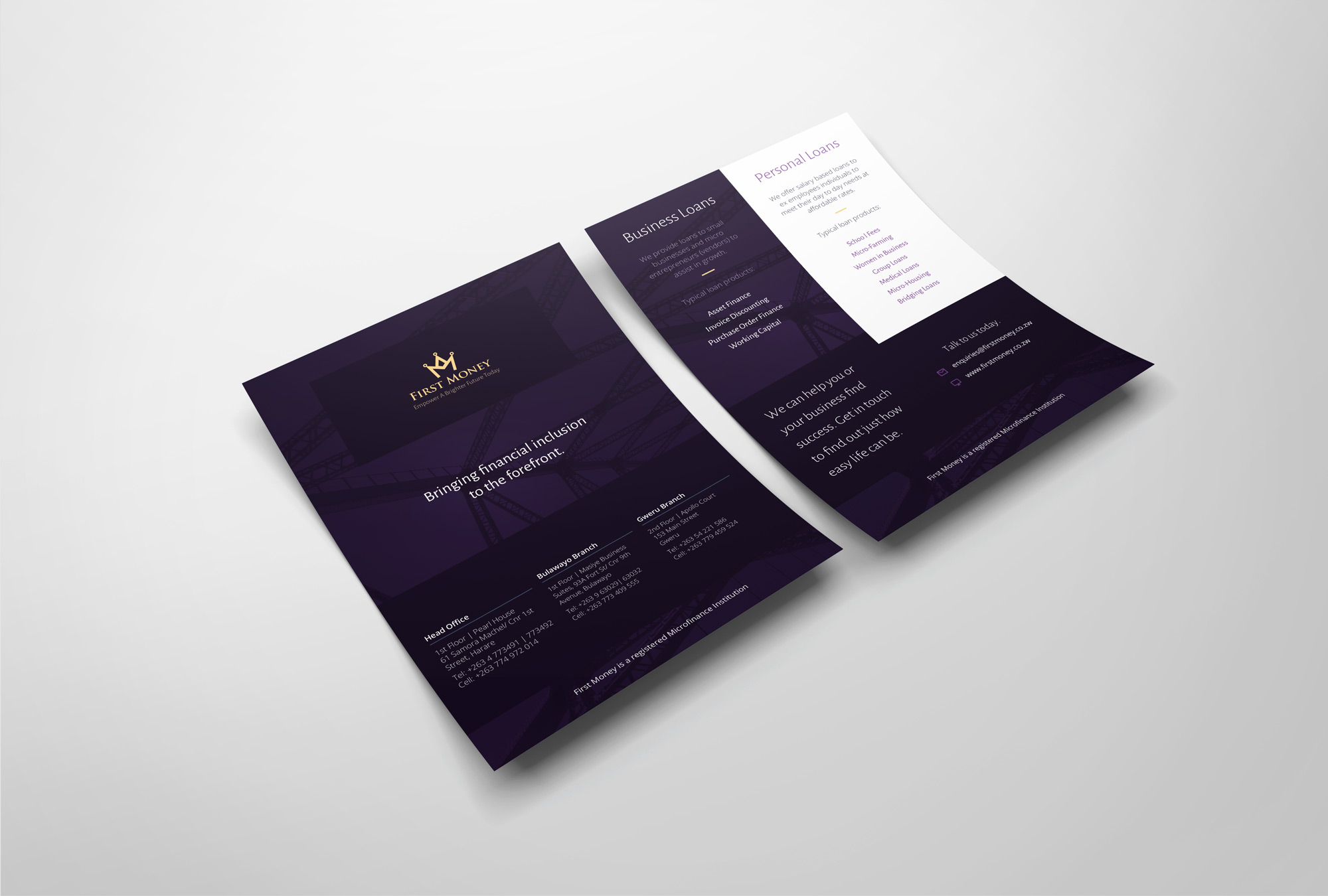 Design and development of the website.
Consistency is key in branding and the website had to feel like a part of the brand family. It had to appeal to corporate entities as well as those seeking loans and financial support. We spent time adding a level of interactivity to the site, avoiding a flat and boring user experience.