We were approached by Sussex Day who needed help putting together a fresh and modern brand that could help revitalise the big event. We started from scratch, wanting a completely new direction, as far away as possible from what they had previously.
Building the brand.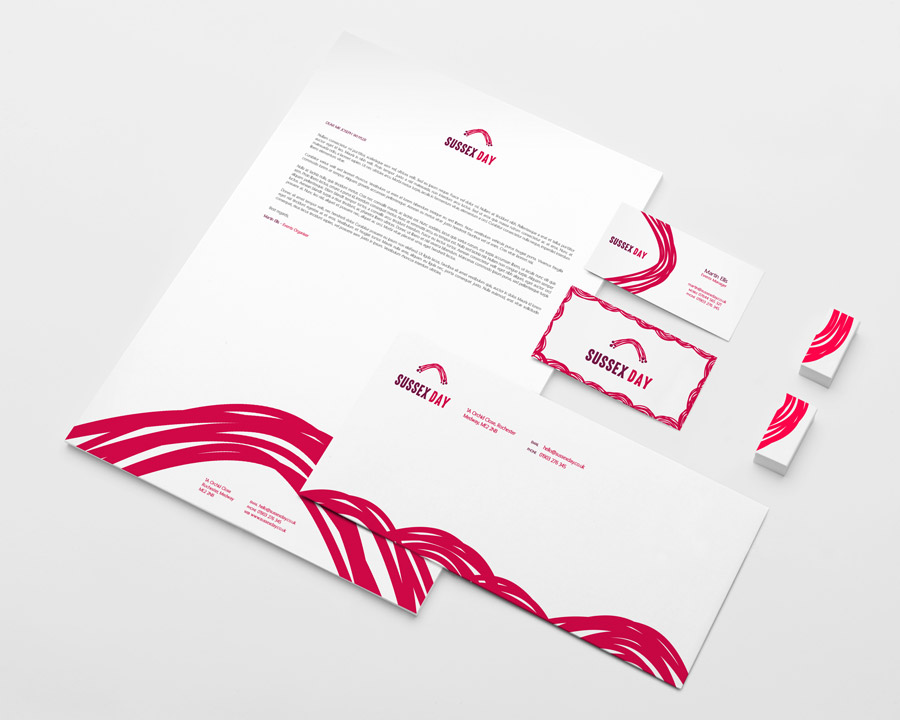 It was explained to us very early on that we absolutely had to tackle the issue of people making the wrong assumptions about the event. They didn't want Sussex Day to be seen as running a boring and out-dated type of event which had a limited, and predictable, range of activities that were clearly targeted at those in their 40s, 50s and 60s. In order to make this event succeed they realised they needed to make it an enjoyable day out for the whole family.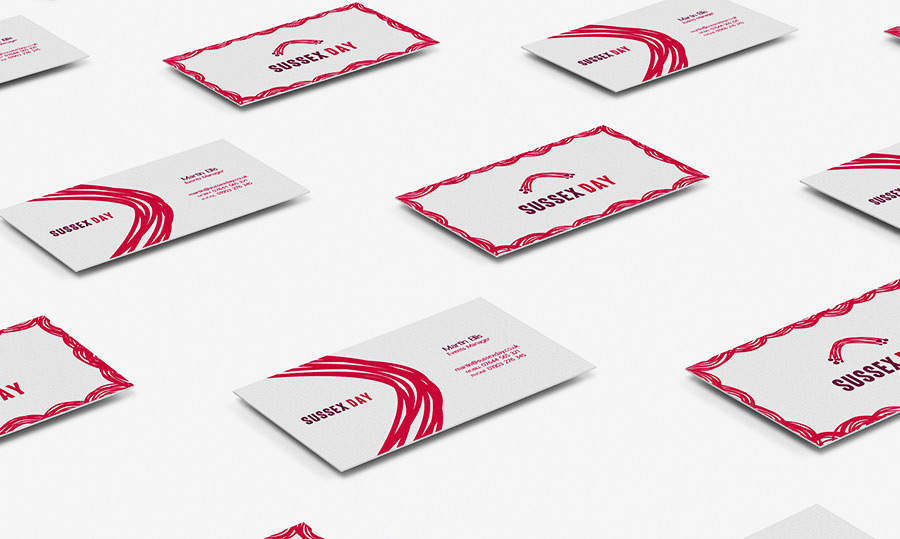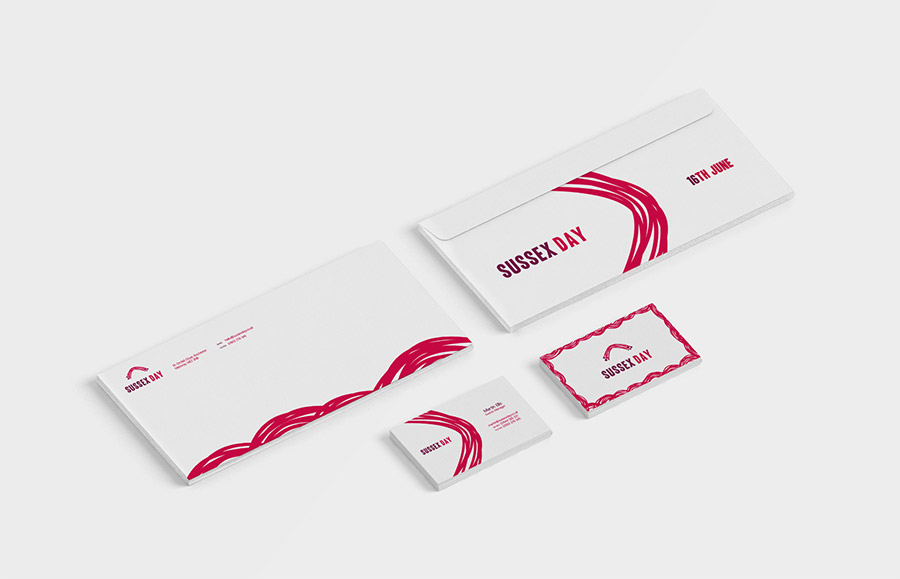 Exploration of concepts.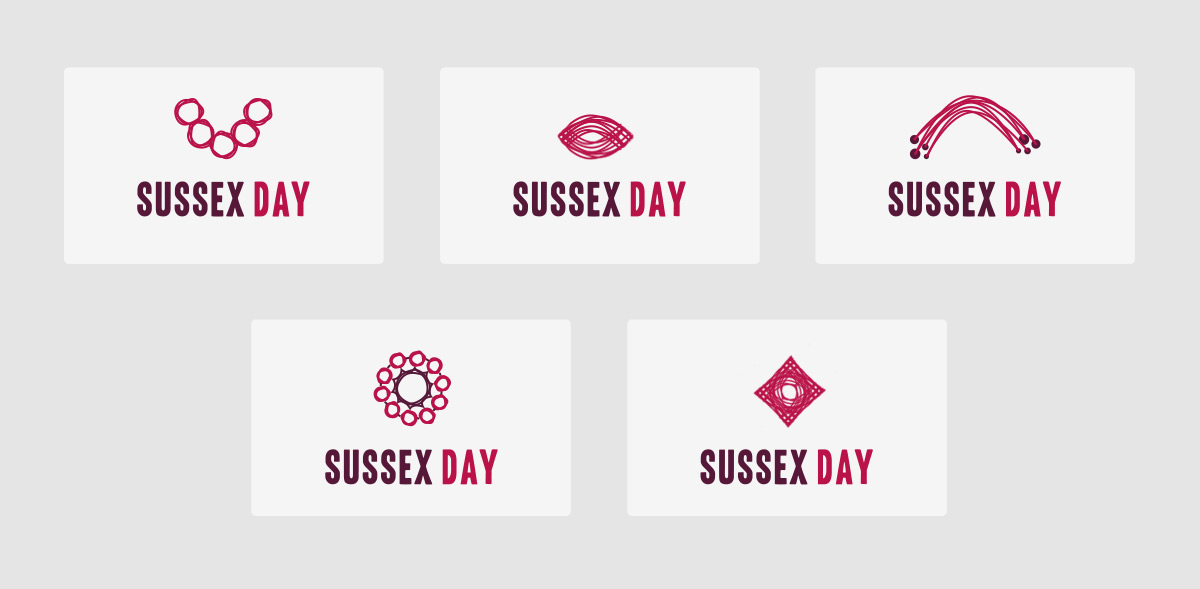 We explored several concepts concepts and explored ideas that represented Sussex Day for what it was. We ethoroughly enjoyed discussing how each brand affected the perception people had on Sussed Day, what it meant to them and what people felt was being promoted.
Because of the large physical presence of Sussex Day, and being representative of the entire county, we developed an idea that focused on using its own flag, both at events and visually, as part of the brand. We wanted to grab peoples attention and stand out. Large flags could be flown to signal the participation of Sussex Day, allowing for the brand and the event to be recognised easily at a distance.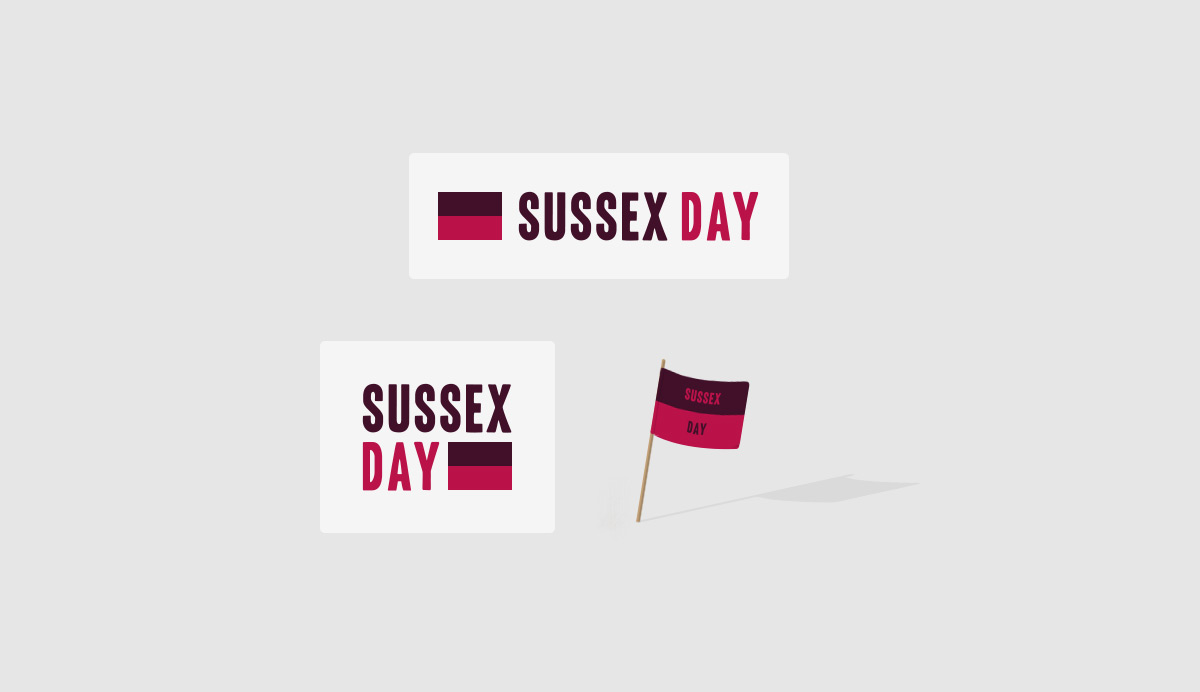 A few words from Martin, Lead Organiser at Sussex Day.
As organisers for Sussex Day we wanted to engage a young Sussex company for our branding and design so we could showcase their talent. Sean and the team had to deliver a visual style that didn't play to stereotypes and incorporated something unexpected without being complicated. Not easy!
They really understood the brief, working quickly and effectively to come up with unique and creative concepts. If you're looking for business-like creativity, try Square One. You won't be disappointed.