Vanuse are a tech start-up with a big and national vision. Looking to become a household name, they provide a van and driver hailing service through their mobile apps and online platform. Like many companies starting up, they had invested almost exclusively in the technology that drives their business but neglected the marketing and promotion of their business. They didn't have a brand, the website was lacking and there was no strategy in place to get the word out about Vanuse and how they can help people.
Planning and designing the mobile app.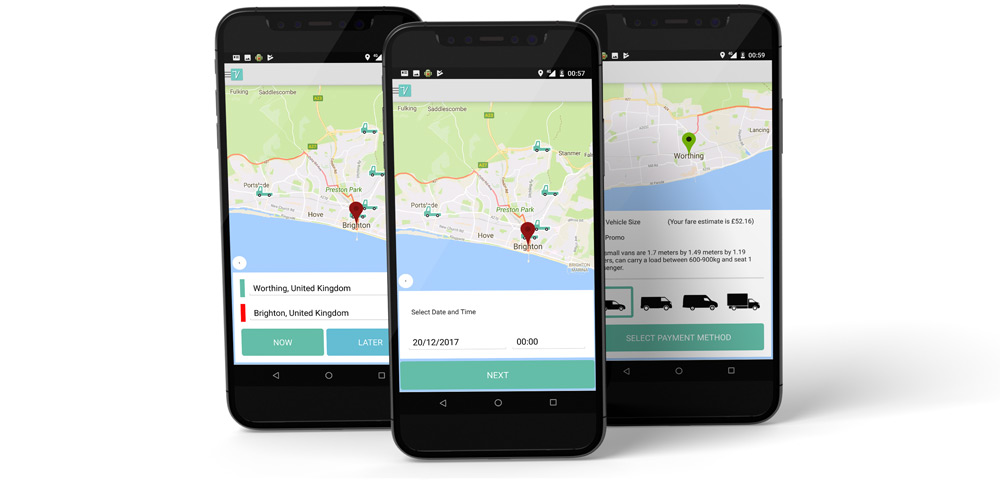 Before Vanuse could begin life as a business, they needed a system to help build up and coordinate their fleet of van drivers. Our involvement included the creation of a detailed set of wireframes that mapped out the entire app for every user as well as the administration system. Each screen was considered against the overall functionality requirements helping to streamline and enhance the feel of the app.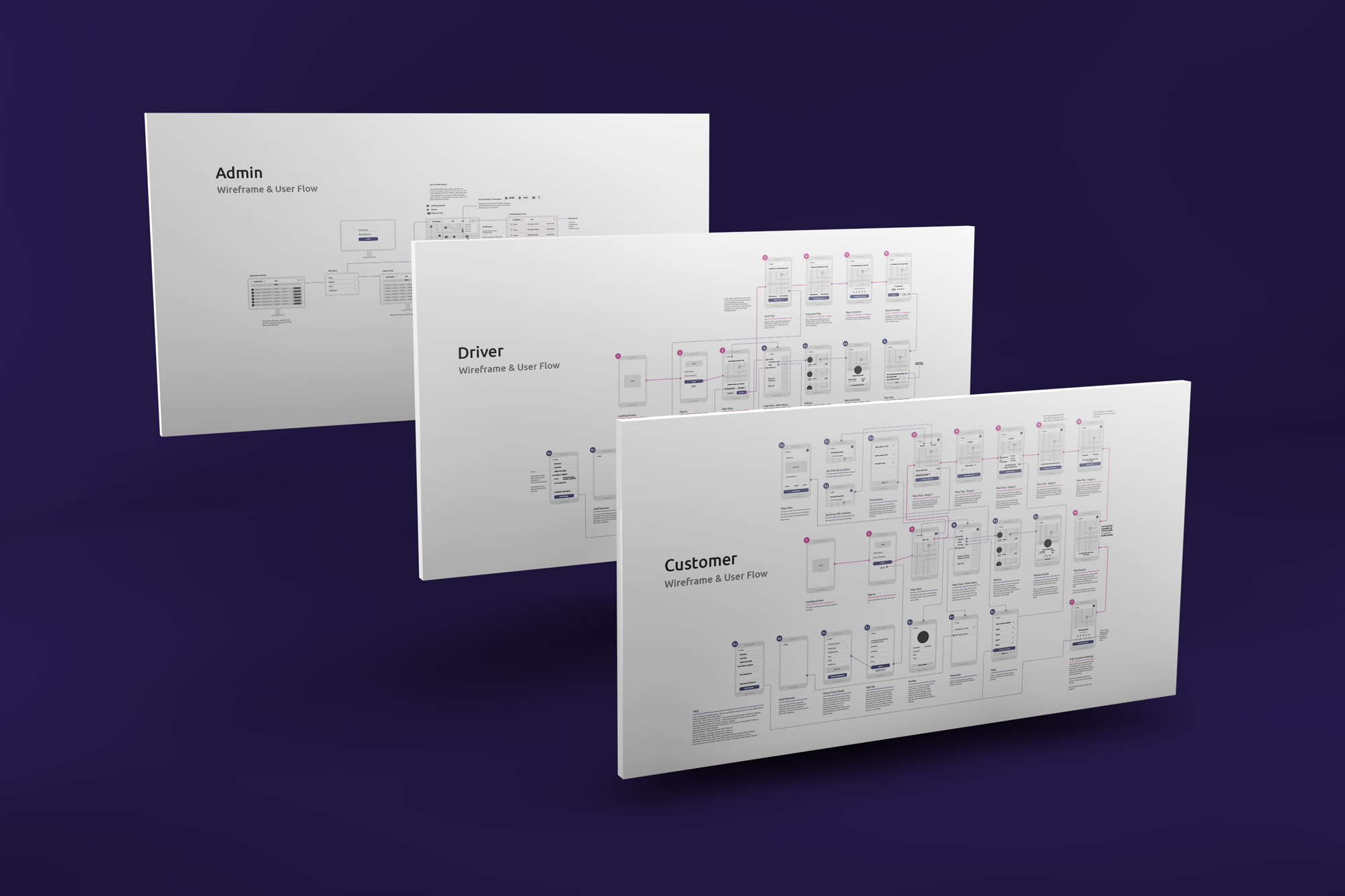 Working through the wireframing process revealed a number of key elements that required additional thought. By working closely with Vanuse, we presented solutions to many short and long term problems we had uncovered and drastically reduced post launch issues for customers. As a result of the additional consideration and thought put into the app before development, we were able to add a level of future proofing that meant the app could be upgraded in the future without running into complications and extra costs.
Brand and website development.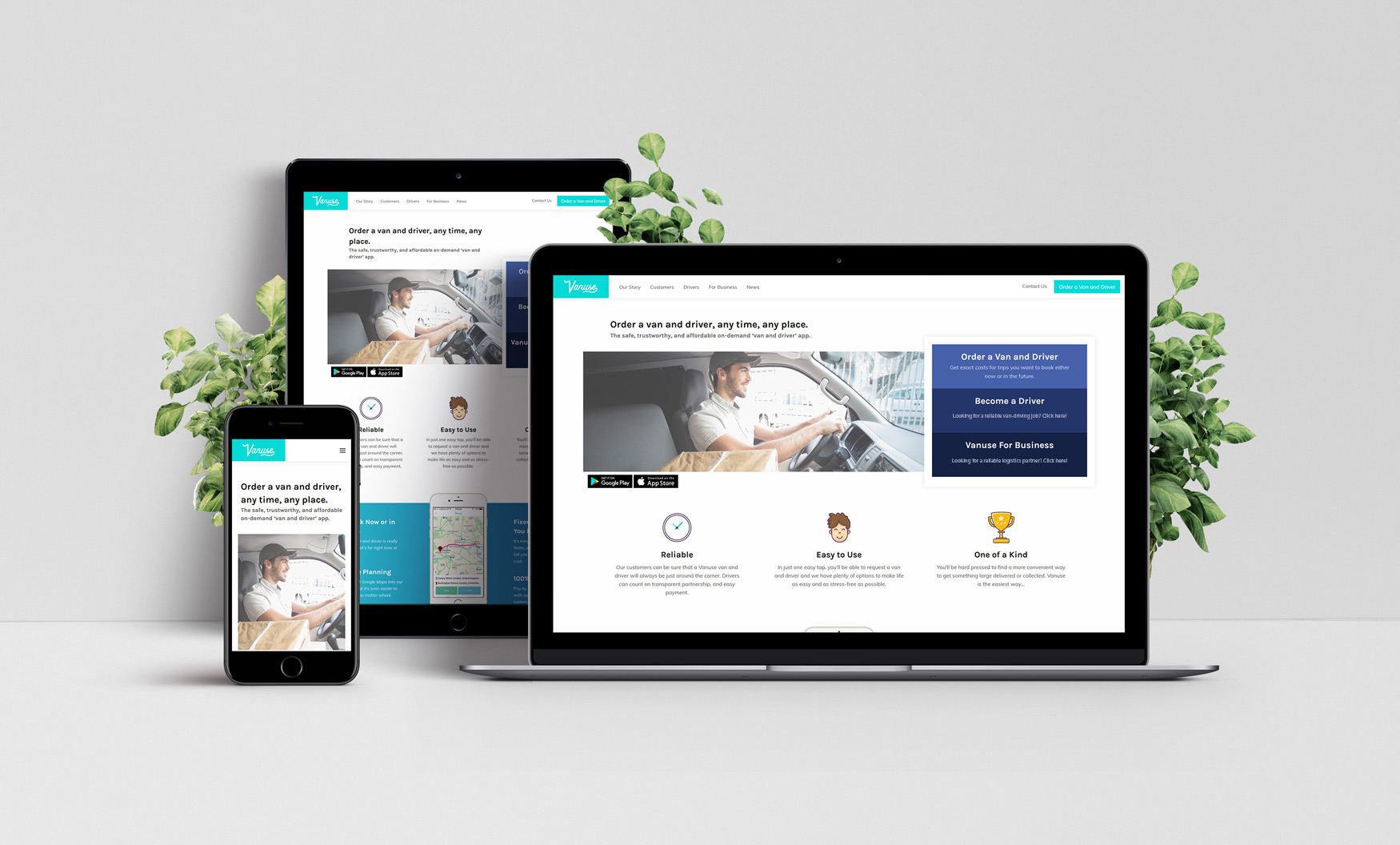 After spending months focusing exclusively on their mobile app, Vanuse were left with an array of "make do" marketing materials. As branding specialists we knew we had to consider the bigger picture before jumping straight in with a new website.
Competitors chose to brand themselves as corporate giants, as well as suffering a reputation of taking too much from their drivers. Vanuse had a borderline nostalgic approach to handling their customers and drivers, we could tell there was a genuine level of care that's rare in today's world of business and we knew we had to keep it alive in the brand. We also helped instigate the realisation that they are a modern tech start-up and service provider, not just a collection of van drivers; they're doing things no one else can offer – that's innovation at its core.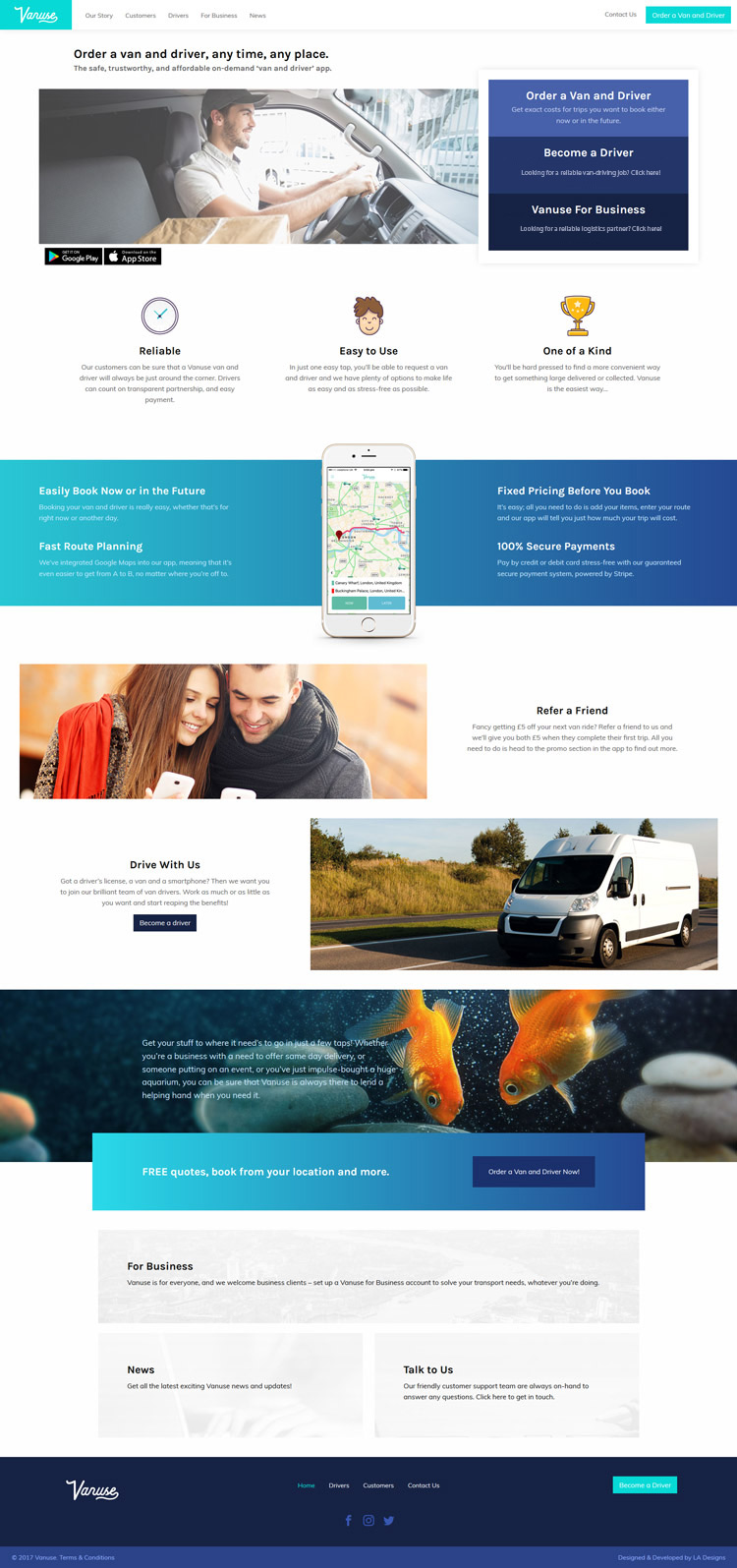 Design with purpose
Every decision made about the look and feel of the website seeks to boost the credibility, friendliness and professionalism of the Vanuse brand whilst ensuring ease of use for the people using it.
Built to last
The website is built to very high standards on the WordPress platform and hand coded by us. It's massively scalable both in terms of technical functionality and marketing activity capabilities.
Search Engine Optimisation
We optimised the website to start generating traffic and begin ranking highly for high value and relevant search phrases. From day one of the new site going live, we saw search rankings improve across the board.
A few words from Gavin, the CEO of Vanuse.
We started working with Square One Digital in June 2016, on the initial design and work-flows of our new mobile app. Sean managed the project, he and his teamwere great to work with. It was our first time in the mobile app world and we were guided through the process of planning and design very professionally. Their collaborative nature and experience really helped us deliver a strong MVP to market, on time and on budget.
We were so impressed with our experience when it was time to upgrade our website we went straight to Sean and Square One Digital. They have designed and built our new marketing website, which looks fresh and modern. The entire process has been hassle free and we're always pleased with the results, I'm really excited about our partnership and seeing what we can achieve together.