A new business, a new brand.
Virichi wanted to stand out from a crowd of non professionals that presented themselves as hobbyists. Knitting can be seen as something quite old fashioned so we made sure to inject plenty of modern design into the brand to help it appeal to a wider audience.

A Modern Take on Vintage Web Design
Virichi needed an online store to sell their hundreds of products. We were tasked with creating an easy to use e-commerce store that featured strong design to help communicate the key features of what makes them different. This client knew that most of their customers preferred to browse by the decade of their favourite knitting pattern styles so we made it easy for them to do that by creating a grid, which allowed users to easily flick between the two main categories of the website, knitting and crochet.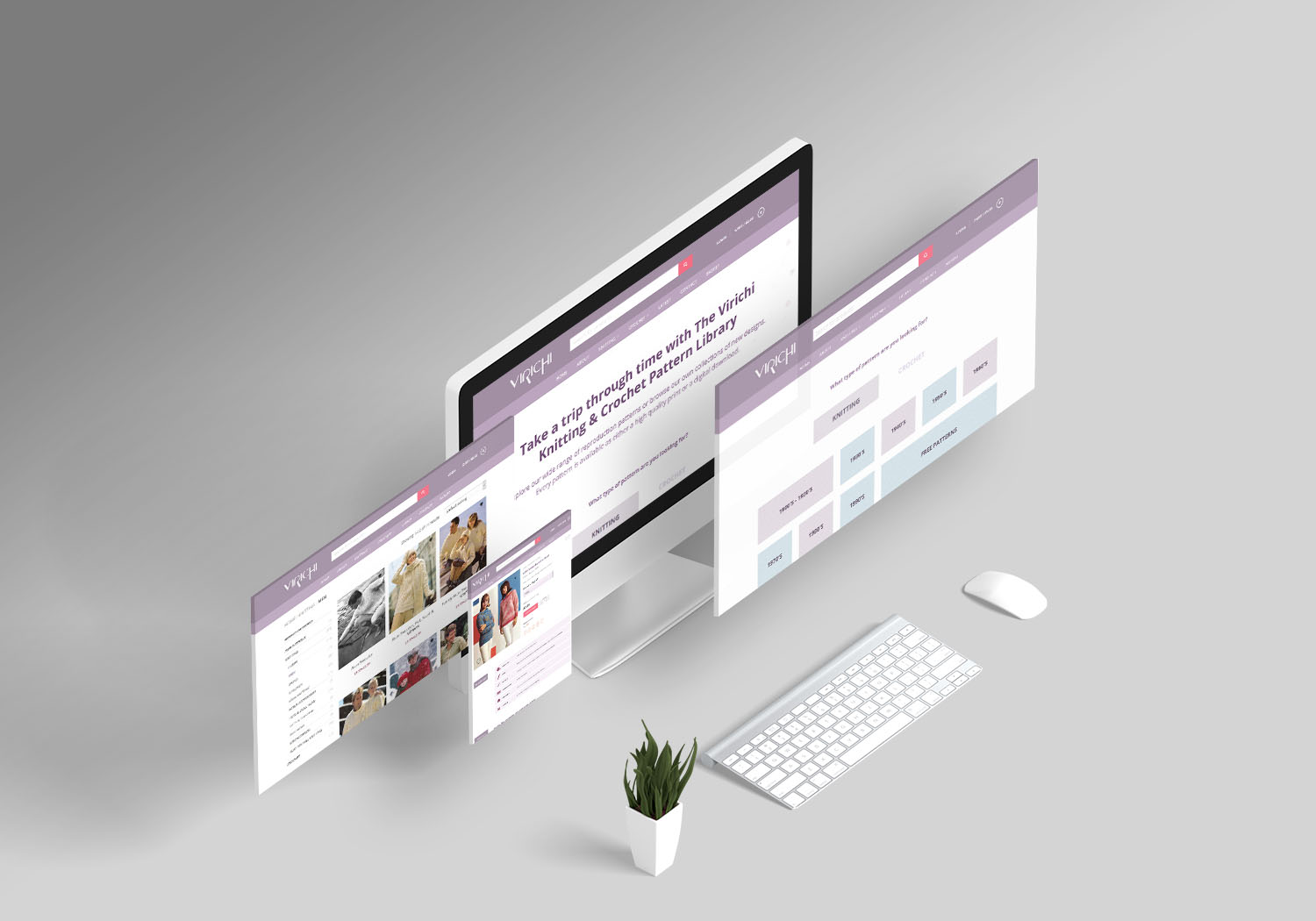 Virichi had a wide range of customers, but they knew that a large percentage of them were retired. We had to make sure that the website felt warm, friendly, inviting and interesting. We kept colour scheme light, making using of pastel colours and taking inspiration from vintage design styles. The emphasis here was on making people feel like they were shopping with a business that cares about what they do. They had received a lot of praise in the past for their customer service, so it had to be at the top of their list of priorities. We were excited about working on the illustrations, we truly believe that when you invest in your website with great content, such as bespoke illustrations, people can tell that you care about your business. It really helps shop owners stand out in an industry where customer service is often the only way to be better than your competitors.
Bespoke Illustrations & Graphic Design